Speakers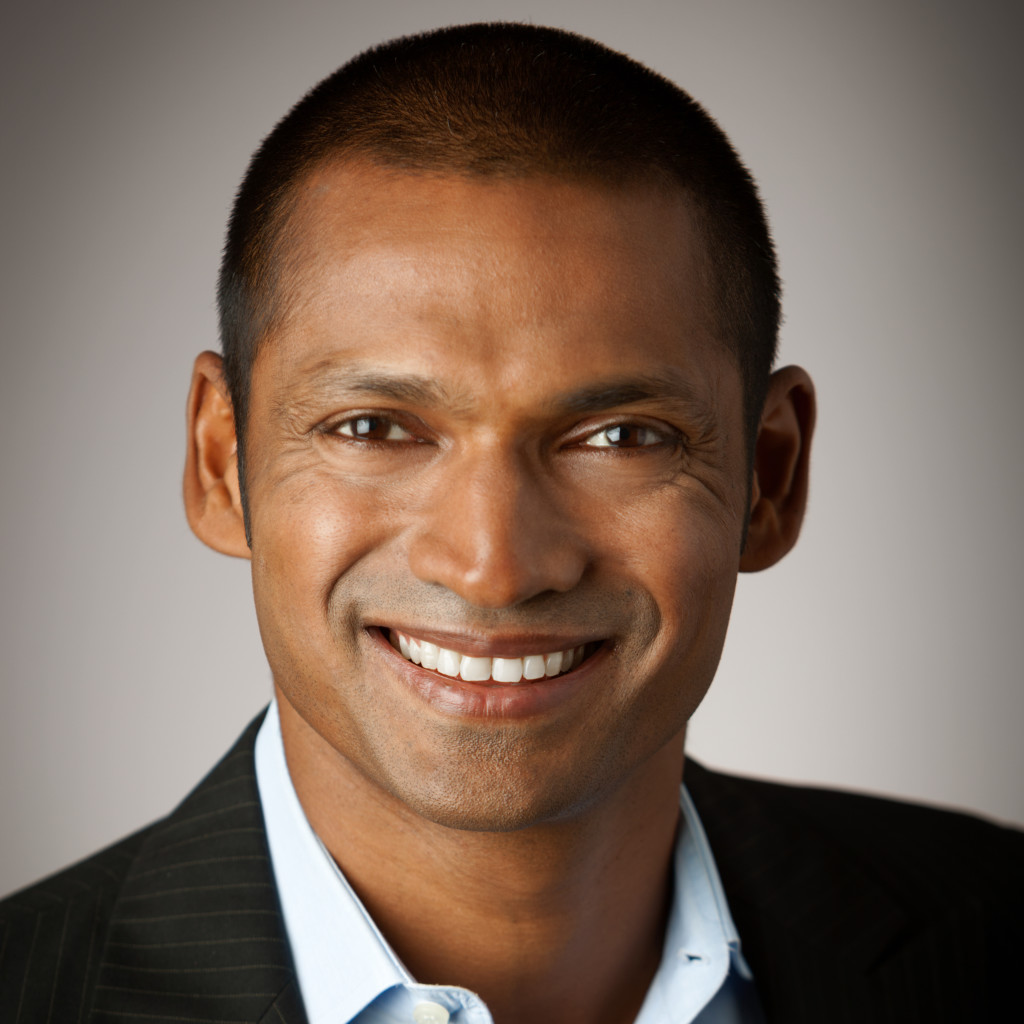 Rajesh Anandan, Senior Vice President, UNICEF Ventures
Rajesh is an intrapreneur, entrepreneur, and growth architect. He is the co-creator of UNICEF Kid Power, the world's first wearable-for-good, and co-founder of ULTRA Testing, a high-quality software testing company that employs people on the autism spectrum. Rajesh began his career at Microsoft as a program manager and then joined Bain & Company, where he focused on business incubation and growth strategy for technology, media, financial services, healthcare, and retail clients.
For the past decade, he has worked in the social sector, including setting up and running the Private Sector division at the Global Fund to Fight AIDS, TB, and Malaria, and launching and scaling up UNICEF Ventures at the U.S. Fund for UNICEF. He is a mentor at the Unreasonable Institute and serves as an advisor to a number of social enterprises focused on creating employment in marginalized communities. Rajesh has a BSc and MEng in computer science and electrical engineering from MIT with concentrations in artificial intelligence, systems dynamics, and economics.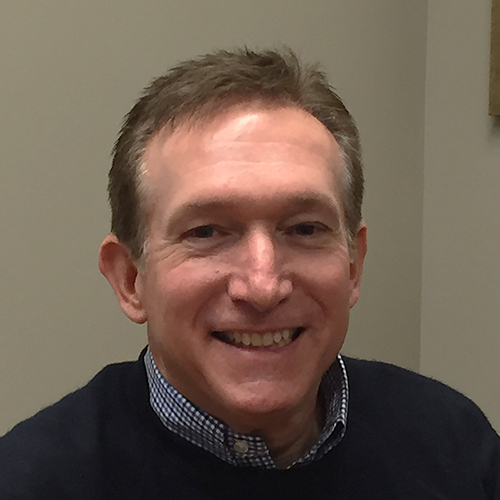 Corey Barrette, Vice President of Global Consumer Insights, Edgewell Personal Care
Corey's GCI team of U.S. and international colleagues are responsible for all market research, consumer and shopper insights, syndicated sales data, trends, and related analytics across the shaving, sun care, feminine care, infant and skin care lines of business, globally.
Over the years, Corey has built the EPC insights function and strengthened GCI's cross-functional and agency partnerships. He and his team have been instrumental in the development of EPC's brand/portfolio strategy and the launch of successful new products as well as leading best practices in insight generation, ideation, segmentation, knowledge management, mix modeling, digital effectiveness, and marketing training.
Corey joined Energizer in 2003 as director of global consumer insights for Schick-Wilkinson Sword. He brings a strong consumer-centric perspective and more than 25 years of experience in consumer planning and research, NPD, brand strategy, brand management, and account management at companies including Diageo, Millward Brown, Travelers Insurance, and Acturus.
Edgewell's brand portfolio includes Schick-Wilkinson Sword, Edge, Skintimate, and private label in shave; Banana Boat and Hawaiian Tropic in sun; Playtex Gentle Glide, Sport, Carefree, and Stayfree in feminine care; as well as a line of infant care products under Playtex.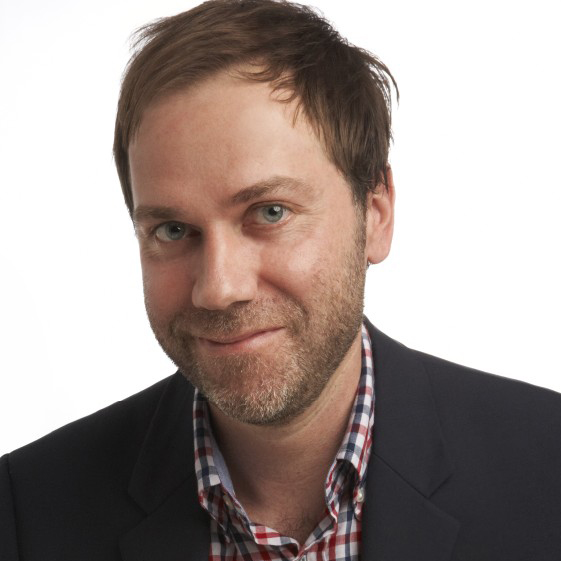 Doug Cameron, Founding Partner, DCX Growth Accelerator
Doug is a leading social entrepreneur, marketer, and co-author of Cultural Strategy: Using Innovative Ideologies to Build Breakthrough Brands. Doug is currently CEO of DCX Growth Accelerator, an organization that helps entrepreneurial clients achieve rapid growth by inserting them into the cultural discourse. DCX invests in early stage businesses using a mix of financing and marketing capabilities, and also advises entrepreneurs within larger companies, such as Coca-Cola Co., L'Oreal, and AB InBev.
Previously, Doug was founder and chief strategy officer of Amalgamated, one of the most influential advertising agencies of its day. Doug entered the world of marketing inadvertently: Travelling the world as a bagpiper, he was invited by David Ogilvy to perform at his French castle and Ogilvy insisted he take up advertising. He is a graduate of Dartmouth College.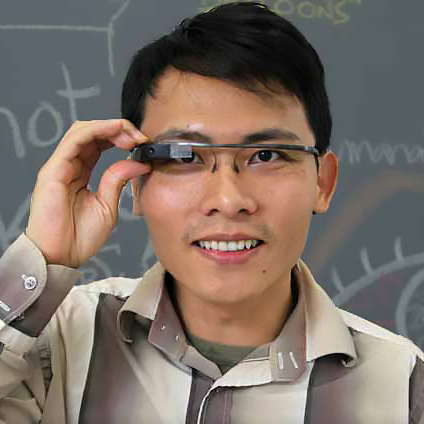 Tom Chi, Co-Founder, Google X
Tom has worked in a wide range of roles—from astrophysical researcher to Fortune 500 consultant to corporate executive developing new hardware/software products and services. He's played a significant role in established projects with global reach (Microsoft Outlook, Yahoo Search) and scaled new projects from conception to significance (Yahoo Answers from 0 to 90 million users).
Tom has pioneered and practiced a unique approach to rapid prototyping, visioning, and leadership that can jumpstart innovative new ideas as well as move large organizations at unprecedented speeds. These approaches have benefitted over a dozen industry-leading companies. He most recently served as head of product experience at Google X, developing technology such as Google Glass and Google's self-driving cars.
His current focus is delving into human development issues with social entrepreneurs around the globe, rebooting the fundamental frameworks of entrepreneurship itself, and teaching a limited number of workshops to select organizations.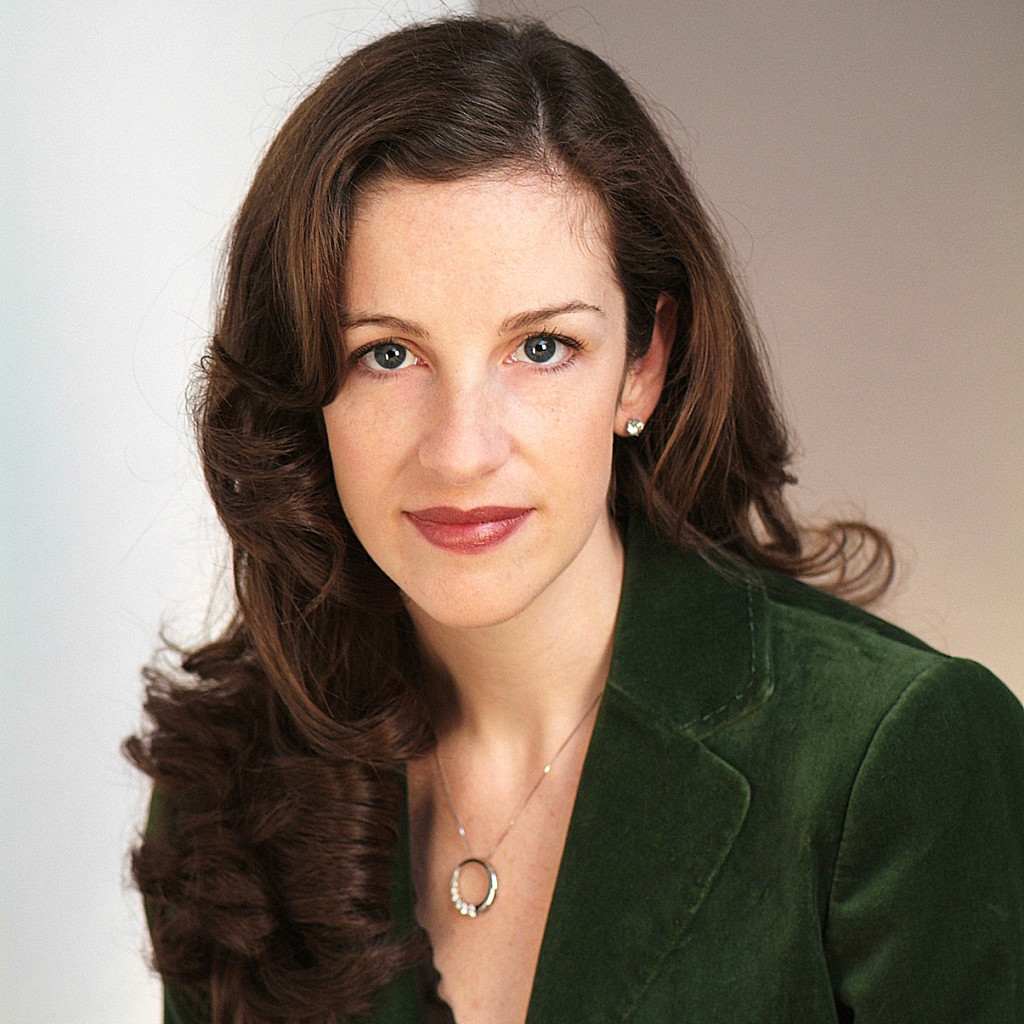 Kara Cissell-Roell, Co-Founder, VMG Partners
Kara co-founded VMG Partners in 2005 and focuses on all aspects of the fund's investment strategy, sourcing, execution, portfolio company oversight, and exit management. Since its inception, VMG has partnered with entrepreneurs and management teams to provide a breadth of value-add resources in the areas of sales, marketing, branding, finance, operations, and legal support, which enable its partner companies to rapidly increase brand awareness, accelerate growth, and build equity value.
Kara serves, or has served, on the boards of Babyganics, Health Warrior, Kernel Season's, KIND Snacks, Pirate Brands, Pretzel Crisps, Solid Gold Pet, Vermont Smoke & Cure, and Waggin' Train, among others. Kara has spent the majority of her career in lower-middle-market private equity, including tenures as an investment principal with TSG Consumer Partners and Arena Capital Partners prior to founding VMG. Kara earned her undergraduate degree in economics and German from Colgate University, where she was elected to Phi Beta Kappa.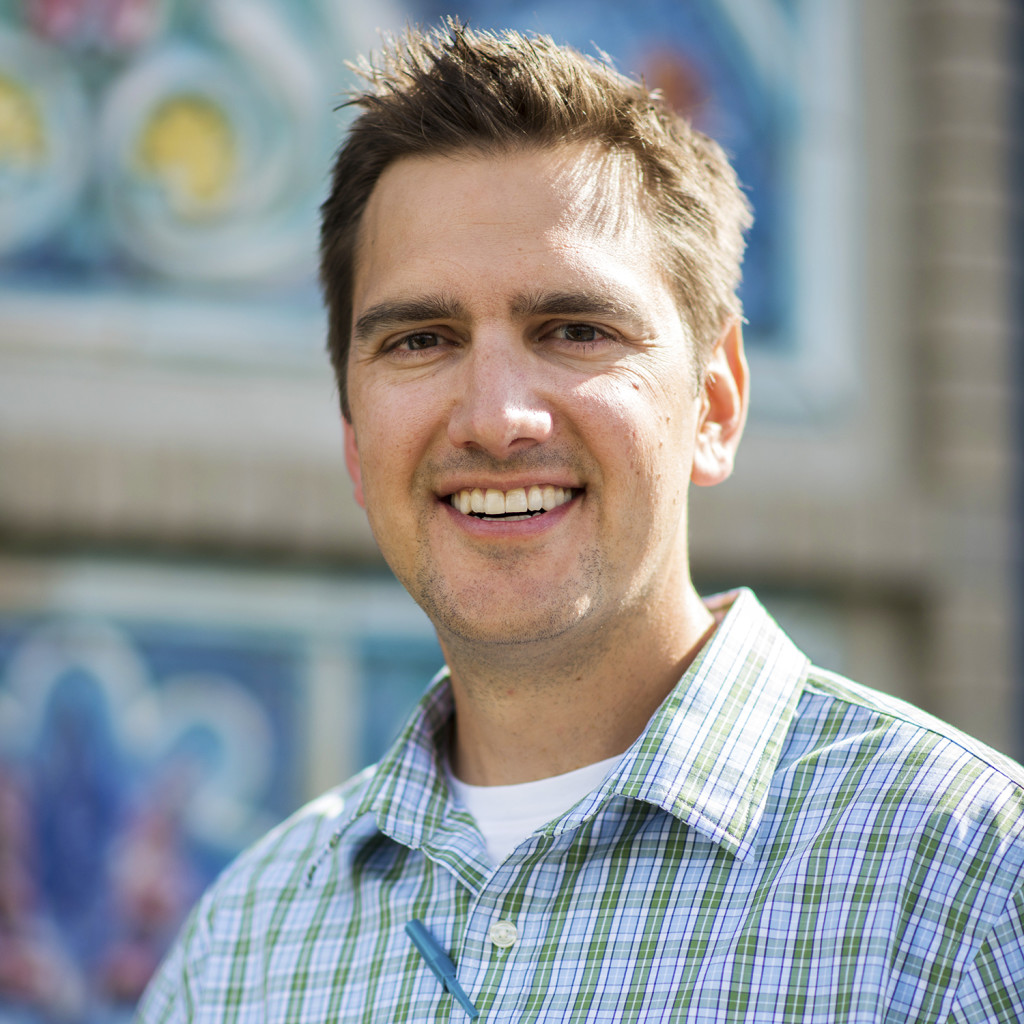 Steve Clouthier, Managing Director and Partner, Sterling-Rice Group
For the past 10 years, Steve has led engagements for SRG with clients in the CPG and healthcare industries. He has worked on strategy, innovation, and communication assignments for Kraft Heinz, Pfizer, PepsiCo, Eli Lilly, Kellogg, Abbott, Hershey, and many more. The assignments have taken him all over the U.S. and global markets, including Brazil, India, Japan, and many countries in Europe. As a passionate learner and a big believer in the power of innovation, he created the Bolder Innovation Forum, an annual two-day event for senior executives, bringing together experts from industry and academia to discuss the latest theories and tools in building brands.
Prior to joining SRG, he worked for Johnson & Johnson as a brand manager, helping launch new products on a global basis. He also worked for the Integer Group, a shopper marketing agency, working with Coors Brewing Company and Coca-Cola. He holds an MBA in corporate strategy and marketing from the Ross School of Business at the University of Michigan and a BA from Drake University.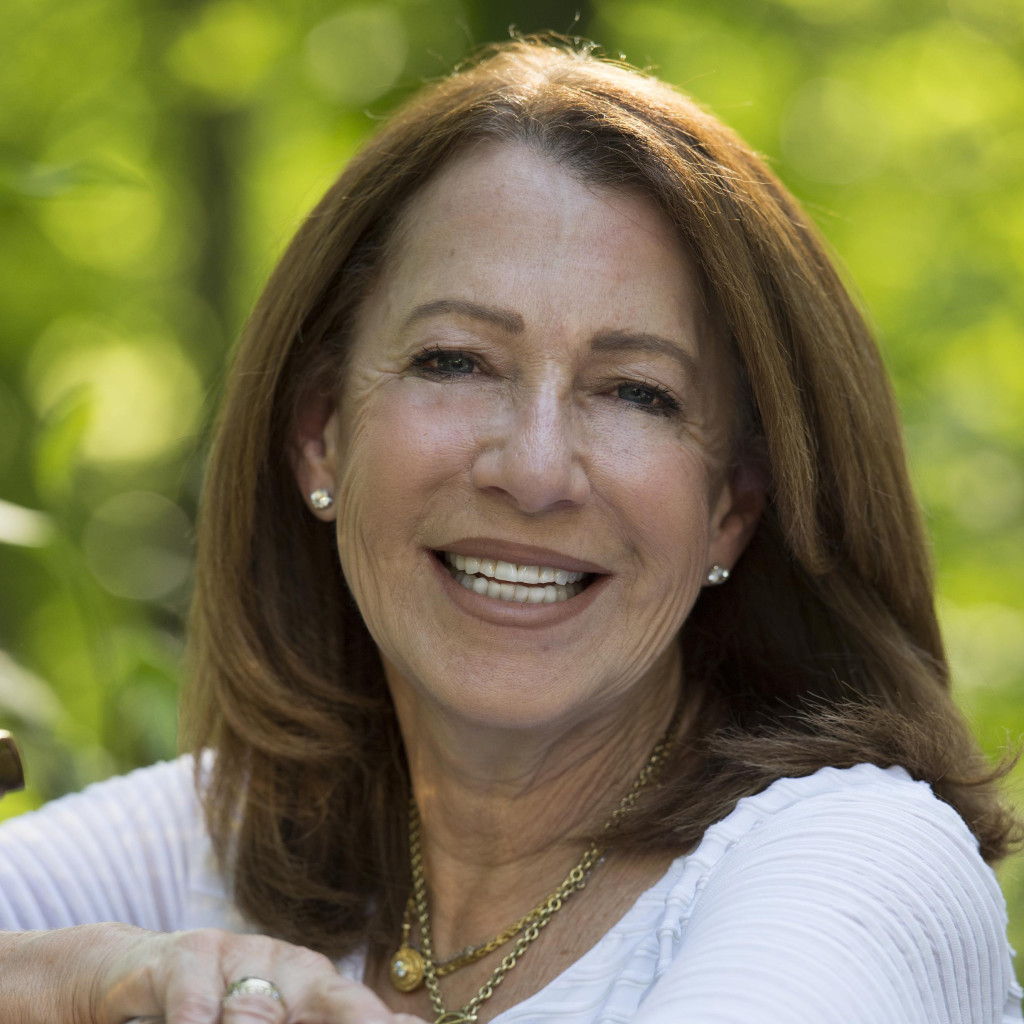 Carol Cone, CEO, Carol Cone ON PURPOSE (CCOP)
Carol runs a New York-based, 21st century consultancy whose mission is to move purpose to the center of business and brand strategy. At the core of CCOP is the Purpose Collaborative, a collective of over 30 agencies, boutiques, and individuals, with deep purpose, CSR and sustainability capabilities from strategy to execution.
For more than 25 years, Carol has embraced a commitment to building lasting partnerships between companies, brands, and social issues for deep business and societal impact. Her groundbreaking work includes Reebok Human Rights Awards, American Heart Go Red for Women, American Lung Association Lung Force, PNC Grow Up Great, Microsoft YouthSpark, and most recently, the Vaseline Healing Project. Carol served as the founder, CEO, and chairman of Cone, Inc., from 1980–2010. In 2007, PR Week called her "arguably the most powerful and visible figure in the world of cause branding." Overall, her signature cause programs have raised more than $2 billion for various social issues.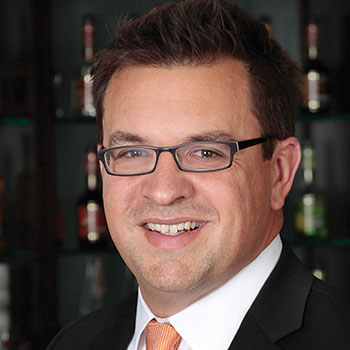 Jason Dolenga, Former Global Senior Brand Director, Beam Suntory
Jason is an experienced executive with more than 20 years of experience in the fields of accounting, consulting, and brand marketing. In the brand marketing world, Jason has helped Ford Motor Company, Proctor & Gamble, PepsiCo, Coca-Cola, and BeamSuntory generate value by building, reviving, and creating consumer-loved brands.
Since earning his MBA at the Ross School of Business at the University of Michigan, he has held a variety of roles on brands such as Cap'n Crunch, Gatorade, Odwalla Juices and Bars, Maker's Mark, Pinnacle Vodka, and EFFEN Vodka, among others.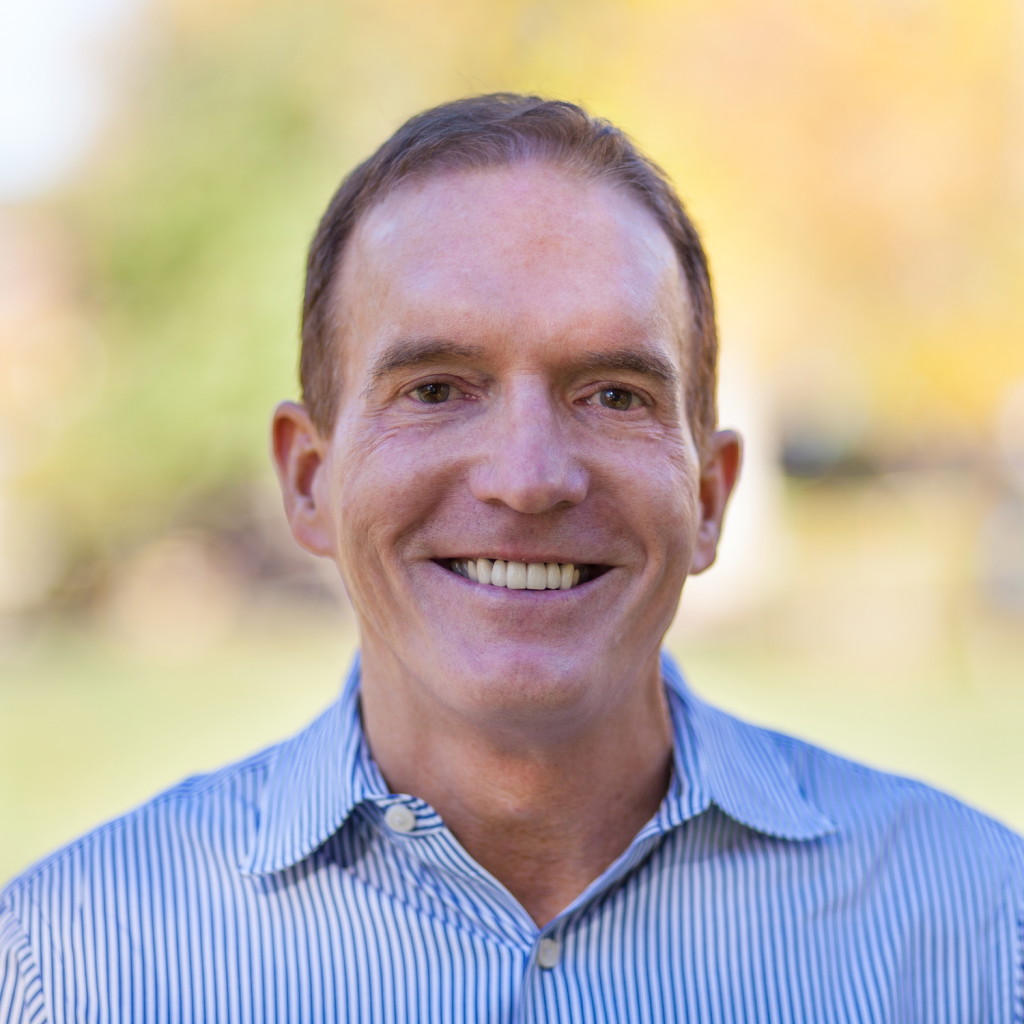 Walt Freese, President and CEO, Sterling-Rice Group
Sterling-Rice Group welcomed Walt Freese as the new President and CEO in October of 2015. Freese has spent his career in senior level positions growing values-based, iconic brands at both entrepreneurial start-ups and multinational corporations. He is nationally recognized for his thought leadership and exceptional talent in building businesses in a variety of market sectors, including consumer goods and services, health and wellness, and fashion and retail.
Over the past 15 years, Walt has been CEO or president of Ben & Jerry's, Stonyfield Farm and Celestial Seasonings, where he became well known for both building and turning around brands. During his nine-year tenure at Ben & Jerry's, he turned around the U. S. ice cream business by doubling the size of the global business and driving category-leading margins. Most recently, Walt has served as a Board member for Dave's Killer Bread and an operating partner with Goode Partners, a leading private equity firm, where he focused on consumer brands in the health and wellness sector. Sterling-Rice Group clients will benefit from his strong focus on thought leadership in strategy, innovation, advertising, sales, supply chain, R&D and all support functions.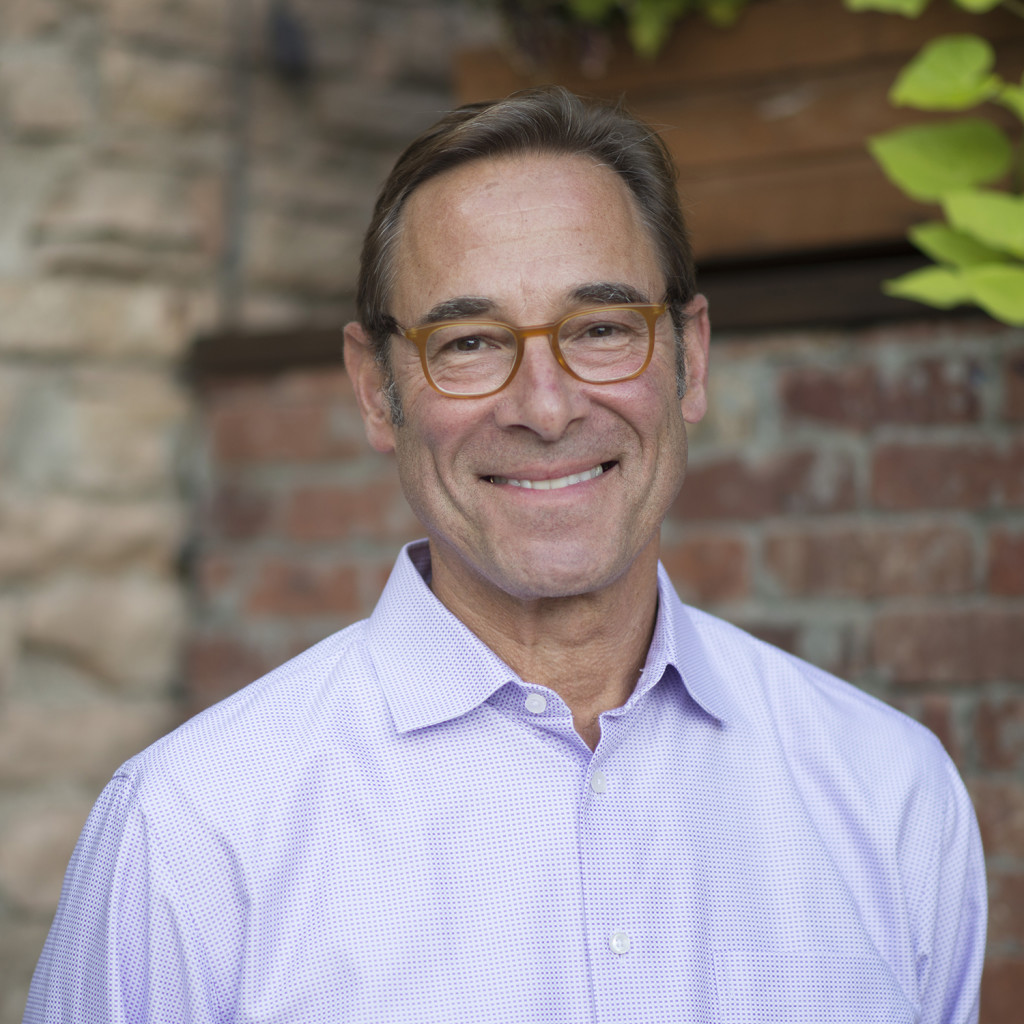 John Grubb, Managing Partner, Sterling-Rice Group
John leads engagements across a full range of global blue-chip clients, as well as more entrepreneurial businesses and private equity–backed brands and businesses. John has deep experience in nutritional and OTC products as well as in natural, organic, and functional food and beverages.
John's passion for strategy runs throughout his 30 years of business experience, half of which have been as a consultant and half in senior executive marketing roles. After earning his MBA from Yale University, he began his consulting career at Bain & Company. At Bain he worked in a range of industries on growth strategy and M&A assignments. Since Bain and prior to SRG, he has led the marketing and strategy functions in retail, manufacturing, and food processing companies.
John is a frequent speaker on the topics of health and wellness, consumer trends, and growth strategy, including at industry conferences such as the Grocery Manufacturers Association, Natural Products Expo, Healthy Foods Europe, NBJ Summit, Food Leaders Summit, and others. He leads SRG's partnership with New Hope Natural Media in annual publication of the Next Forecast, which highlights detailed macro forces, drivers, and brand and product manifestations in the natural product world.
He serves on a number of boards, including the Yale Center for Customer Insights and Naturally Boulder.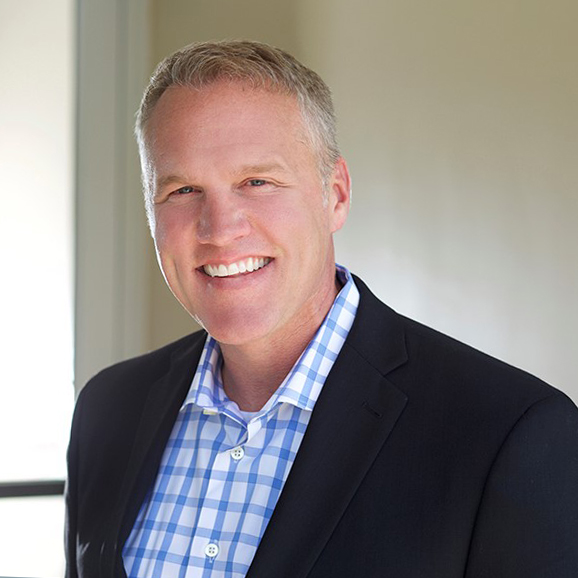 Darin Harris, CEO, Cicis
Darin joined Cicis in July of 2013 as chief executive officer and is responsible for identifying and pursuing growth opportunities while enhancing franchisee and guest satisfaction.
Darin has since created a culture of continuous improvement that dramatically improved Cicis' buffet line and focused marketing efforts on core demographic audiences, while engaging with strategic partners to create a stronger national brand.
Darin has served as chief operating officer for Primrose School, an Atlanta-based franchisor of educational child care centers with more than 245 schools in 17 states. Previously, he was senior vice president for Arby's Restaurant Group, where he was responsible for revitalizing Arby's franchise growth and leading Arby's worldwide development strategy for international, franchise, and nontraditional development. In 2007, Darin received the President's "Never Settle" award and was recognized as Arby's employee of the year.
Before joining Arby's, Darin was an owner of eight Papa John's and three Qdoba Mexican Grill restaurants. He got his start in franchise development with Pizza Hut, Inc. and was vice president of franchise development at Orion Foodsystems, LLC, leading all development functions for Captain D's Seafood.
Darin, born in Wichita, Kansas, and holds an MBA from Xavier University, a master of science from St. Thomas University, and a bachelor of science degree from Creighton University.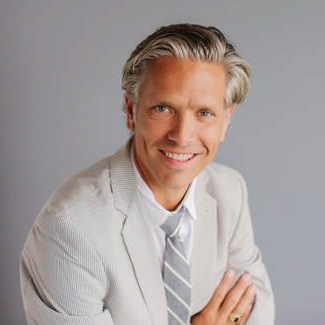 John F. Haugen, Vice President and General Manager, 301 INC., General Mills
John has driven innovation and growth during his 25-year tenure at General Mills. He currently leads 301 INC, a new business development and venturing unit he founded within the company. 301 INC is charged with building partnerships with emerging food brands to create breakthrough innovation in the food space, striving to be an indispensable partner to entrepreneurs and early stage food companies by providing direct access to capital and the resources and expertise of General Mills to develop, grow, and expand their businesses. In this role, he has led strategic investments in Beyond Meat, Rhythm Superfoods, and Good Culture Cottage Cheese. He was also instrumental in the 2016 GMI acquisition of EPIC Provisions.
John has spent much of his career at General Mills in marketing, general management, and strategy positions, with an added focus on health and wellness. He spearheaded the company's transformational conversion of the entire cereal portfolio to whole grain and has also led several innovative programs, including the launch of the Best Life Diet with Bob Greene and the Pound for Pound Challenge, in collaboration with Feeding America and NBC's hit TV series The Biggest Loser. This program inspired Americans to lose weight and, in the process, delivered over 12 million pounds of food to local food banks.
John earned his BA from St. Olaf College and MBA from the Anderson School at UCLA. He lives in Minneapolis with his wife and four children, and has a passion for fitness and competitive endurance sports.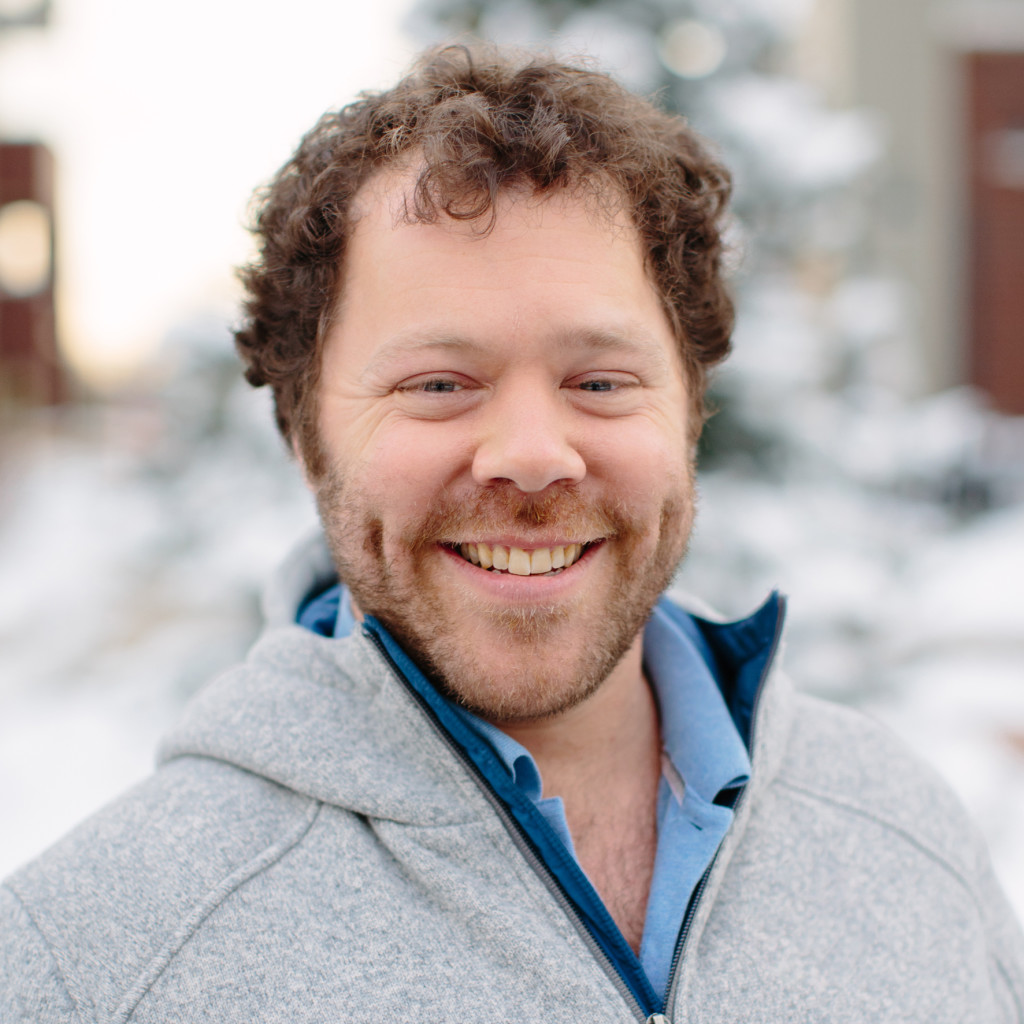 Michael Joseph, Founder and CEO, Green Chef
Michael's love for food blossomed when he began cooking at the age of five. His father wrote legislation for food labeling, instilling in Michael a value for transparency around the food we grow and eat. After working as a professional baker and pastry chef, Michael realized his entrepreneurial spirit and headed west to Colorado—with 25 pounds of organic granola in tow. He co-founded his first startup in 2005: Door to Door Organics, an organic produce home-delivery service. After successfully selling his shares in the company to his partner, Michael invested in himself and earned his MBA from University of Colorado Boulder. In 2010, he went on to found Mile High Organics, the first online grocery retailer to be certified organic by the USDA.
Yet even with organic groceries at his doorstep, Michael found that he and his gluten-free girlfriend (now wife) were often a few ingredients—and ideas—short of a tasty, balanced meal. This daily dilemma led Michael to found Green Chef in 2014. As the first USDA-certified organic meal-kit delivery service, Green Chef empowers healthy living by making nourishing, organic meals fun, easy, and convenient.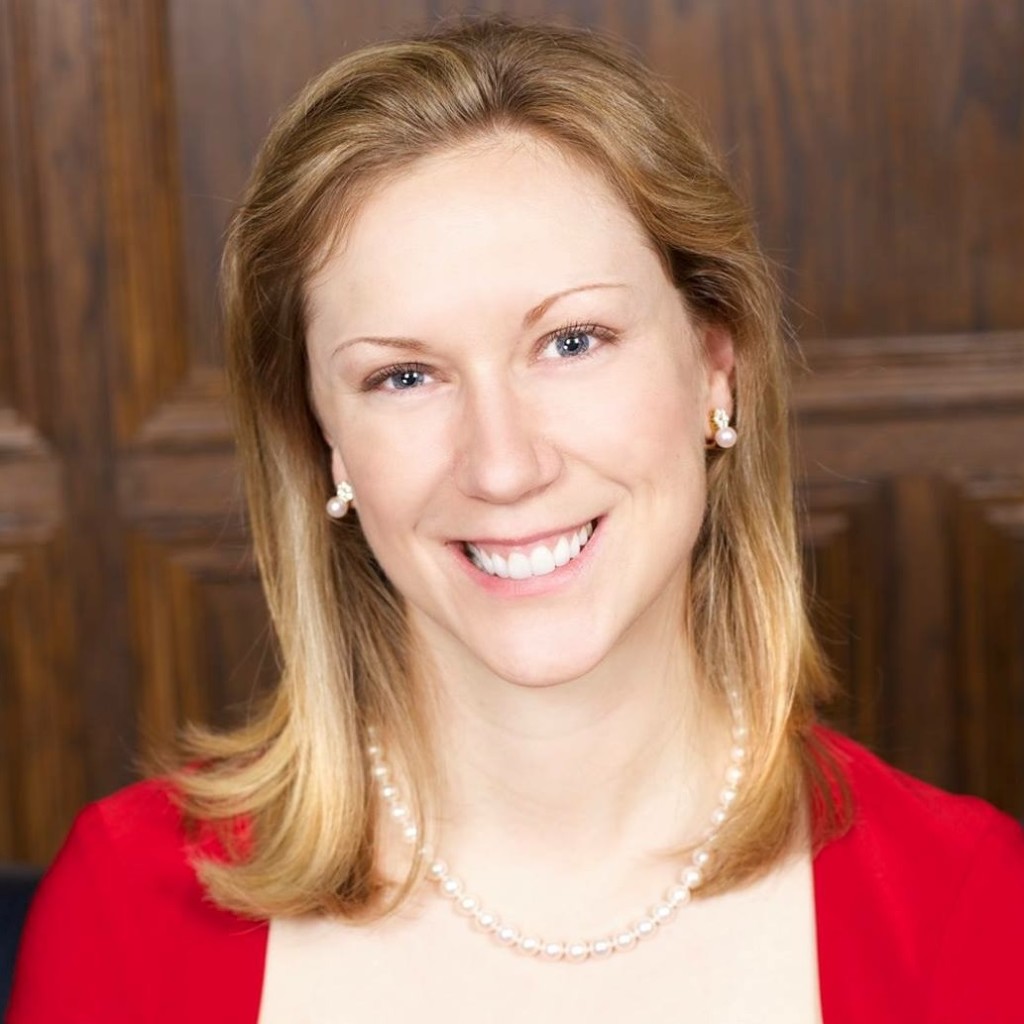 Christy Lebor, Director, Breakthrough Innovation, The Kraft Heinz Company
Christy is a classically trained brand marketer who discovered her passion for innovation early on in her career. Over the past 13 years she has enjoyed "earning her stripes" in CPG while working on market leading brands including Kraft, Gatorade, and Dove. She has launched more than 30 mass market new products, with 85% of launches she's led still in market three years post-launch. Her first major launch is still on shelves and celebrating its 10th anniversary this year—the 2006 renovation of Caress body wash. Christy is a proud Wolverine (Michigan BBA) and Wildcat (Kellogg MBA.)
Currently, Christy is responsible for launching new brands into new categories for Kraft Heinz as Director of Breakthrough Innovation. She'd love to tell you more about her big 2017 launch, but if she did, she'd have to kill you.
Christy hails from Michigan, but lives in Chicago with her husband, toddler daughter, and King Charles Spaniel. She loves to run marathons, spend time in nature, and weave… all useful skills if the zombie apocalypse happens.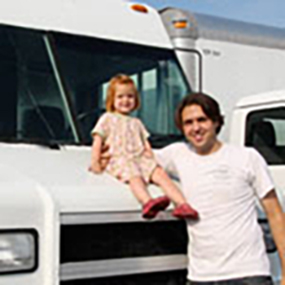 Ayr Muir, Founder and CEO, Clover Food Lab
Clover Food Lab, a customer-driven fast-food company started with a culinary mission in 2008. With the help of raving fans, Clover has become the fastest growing restaurant in the Boston area, with seven restaurants and six food trucks in the area. Clover leads the restaurant industry in use of local and organic ingredients at scale.
Ayr worked at McKinsey and Company (2004–2008), advising the CEOs and CMOs of the world's top consumer and retail companies. Prior to that he worked with Patagonia (2004) on marketing.
Ayr left McKinsey and Company to toast frozen burgers at Burger King and warm frozen soup at Panera with visions of the future of (an antifrozen) Clover.
Ayr earned his bachelor's and master's of science degree from MIT. He received his MBA from Harvard Business School.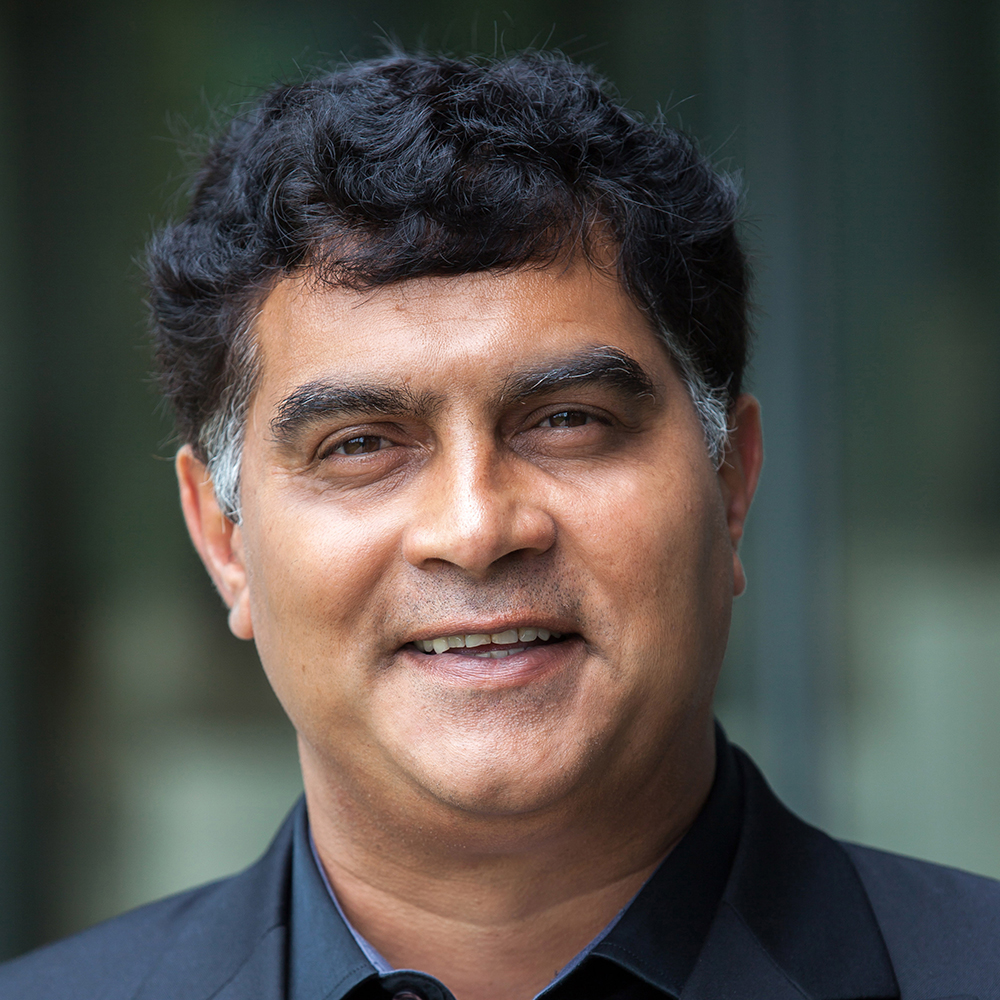 Debo Mukherjee, Former CEO, Redco Foods Inc.
Debo has more than 25 years of experience in multinational CPG organizations in executive marketing and general management roles. Currently acting CMO of Pinnacle Foods, Debo was previously CEO of Redco Foods, maker of Red Rose and Salada Teas.
Prior to joining Redco Foods, he was vice president/general manager at General Cigar Co. Inc. Prior to that, he was vice president of marketing and innovation at Mars Inc. His career has also included positions at Slim-Fast/Unilever, H.J. Heinz Co., and the Hershey Co.
Debo has a master's degree in business administration from Pennsylvania State University and bachelor's degrees from Allegheny College in economics and French. He has also earned advanced degrees from the University of London, University of Virginia Darden School of Business, the Sorbonne, Northeastern University, and the International School of Tanganyika. He has studied in London, UK, Paris, France, Geneva, Switzerland, and Brussels, Belgium.
Passionate about animal rescue, Debo serves on the board of the International Fund for Animal Welfare as the chairman of the finance committee.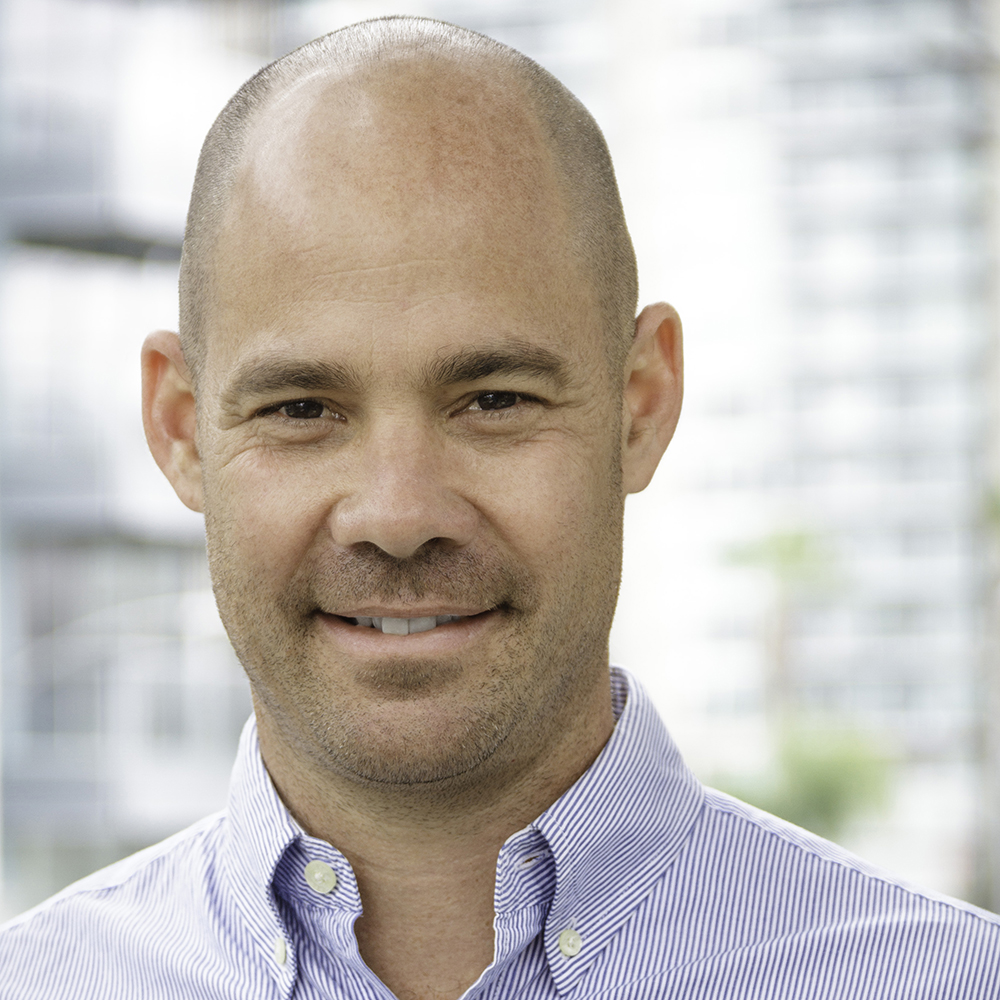 Erik Oberholtzer, Co-Founder and CEO, Tender Greens
Erik co-founded Tender Greens in 2006 in Culver City, California, a chef-driven, organic, quick-casual restaurant concept with 22 locations and counting. A chef himself, Erik manages a growing team of talent along with some exciting new brands. He is the founder of the Tender Greens Sustainable Life Project, a program aimed to assist at-risk youth develop new skills and career intentions through structured culinary training and farm exposure.
He is also co-founder of P. Balistreri Salumi Company, the first of more chef-legacy companies he has helped incubate and bring to market through Tender Greens. Erik has his undergraduate degree in psychology from Temple University in Pennsylvania and culinary arts at Johnson & Wales in Providence, Rhode Island.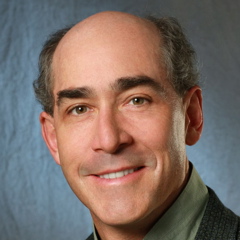 Michael Perman, Former Dean of Innovation, Gap
Michael galvanizes teams to think and act differently. His career has been devoted to the creation of everything new. Michael believes that innovation is the ability to perceive alternative realities and the courage to more toward those visions. His new entity, C'EST WHAT?, provides innovation bandwidth and expertise to consulting firms that wish to create what's next.
He was trained as a chef and started his career developing new food and beverage products and brands in almost every food category. He founded Brand New Corporation, a Portland, Oregon-based, firm that provided brand strategy, consumer insights and innovation services to Starbucks, General Mills, Del Monte, Nike, and several other companies.
Next, Michael developed expertise in apparel and retail. He evolved to several leadership roles at Levi's, including head of consumer insights and consumer relations and eventually senior director of global marketing for the women's business. At Levi's he was also deeply engaged in innovation and sustainability initiatives.
Most recently, Michael was "Dean of Innovation" for the Gap Inc. portfolio, where his team developed innovation capacity among more than 3,000 people. Michael's team developed new products and experience, brand platforms, business models, and organizational effectiveness plans across all functions.
Michael is a sought-after speaker and workshop leader at conferences and corporate events.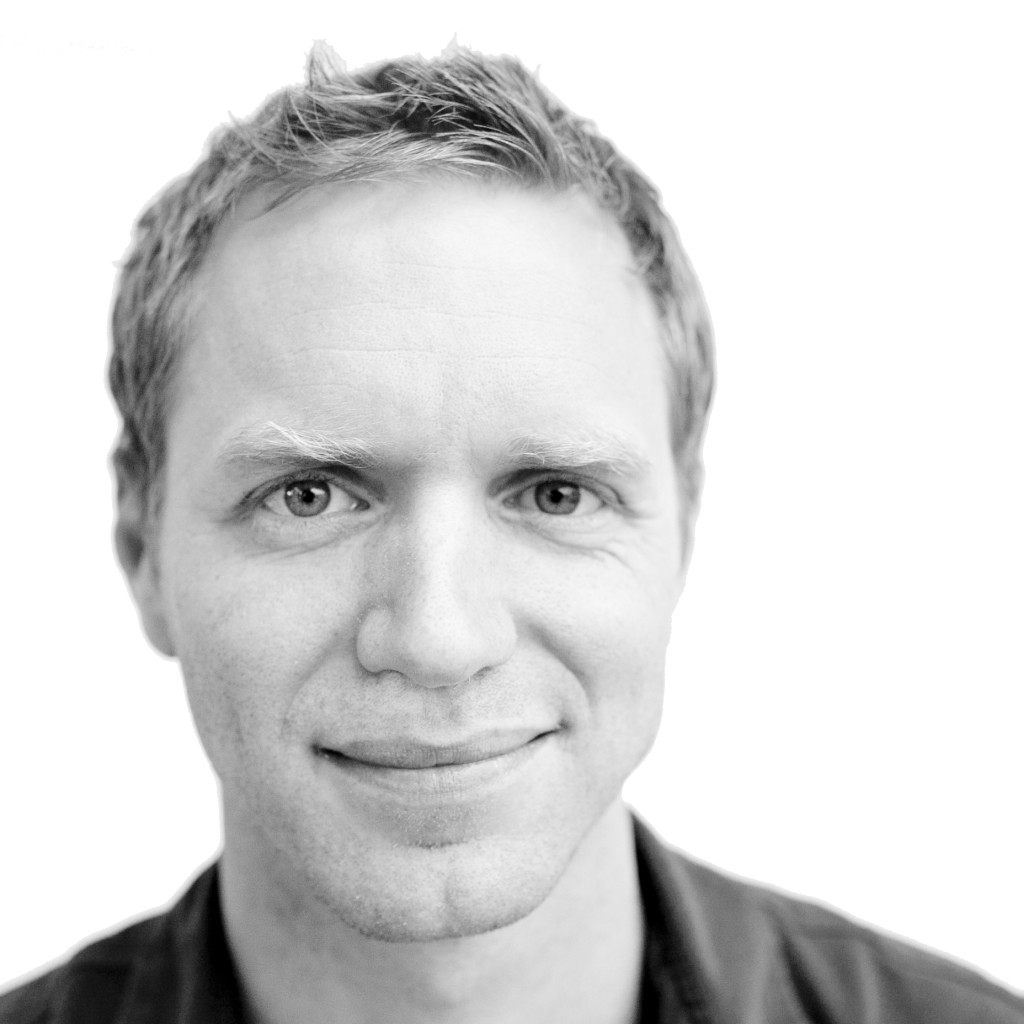 Anthony Pigliacampo, Founder and Co-CEO, Modern Market
Anthony is a University of Colorado alumnus with a degree in mechanical engineering. His career began as a product designer at IDEO, a globally renowned design and innovation consultancy, working for companies such as Pepsi, P&G, Eli Lilly, Nike, McDonald's, and Novartis. In 2005, Anthony founded Venture Design Works, a firm focused on developing products for the outdoor retail and cycling industries. The company enjoyed rapid success with products sold around the world and was sold in late 2007.
Frustrated by a lack of healthy, affordable dining options, Anthony used his design skills to co-found Modern Market, a restaurant company that aims to make eating a farm-to-table meal as easy and affordable as a burger and fries. The first location opened in Boulder in 2009, and there are currently 16 Modern Markets in Colorado and Texas with many more on the way. Anthony lives with his wife, two kids, dog, and five bicycles in Boulder where he eats at Modern Market at least once per day.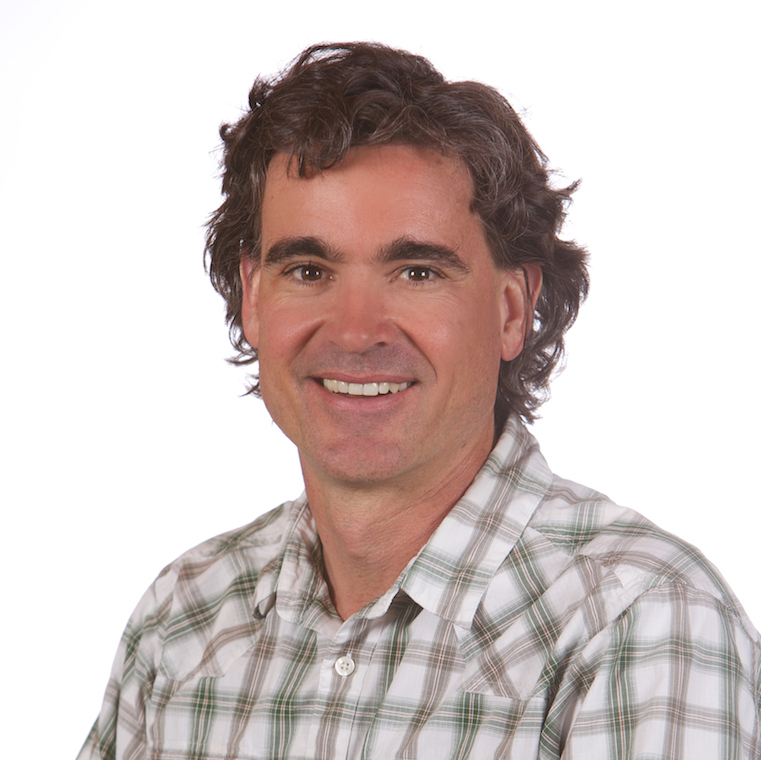 Duane Primozich, Co-Founder and Managing Partner, BIGR Ventures
Duane began his career in natural foods over 16 years ago. In that time, he has served in management positions for several prominent natural foods companies, including Frontier Natural Products Co-op, White Wave, and Boulder Brands. In 2004 Duane co-founded Pixie Mate, a specialty tea business, and for the past eight years he has held several senior management positions for Boulder Brands. Most recently Duane served as the executive vice president of the Balance segment for Boulder Brands, responsible for three of the six businesses in the portfolio. Concurrently, Duane was the managing director of Boulder Brands Investment Group, an in-house venture fund for Boulder Brands.
Duane is currently the co-founder and managing partner of Boulder Investment Group Reprise (BIGR), an investment fund focused on early stage natural food and beverage companies.
Duane serves, or has served on the Boards of Suja Juice, EPIC Bar, Temple Turmeric, Primizie, Live Soda, Rebbl Tonic, and Thorne Nature Experience, a Boulder environmental education nonprofit.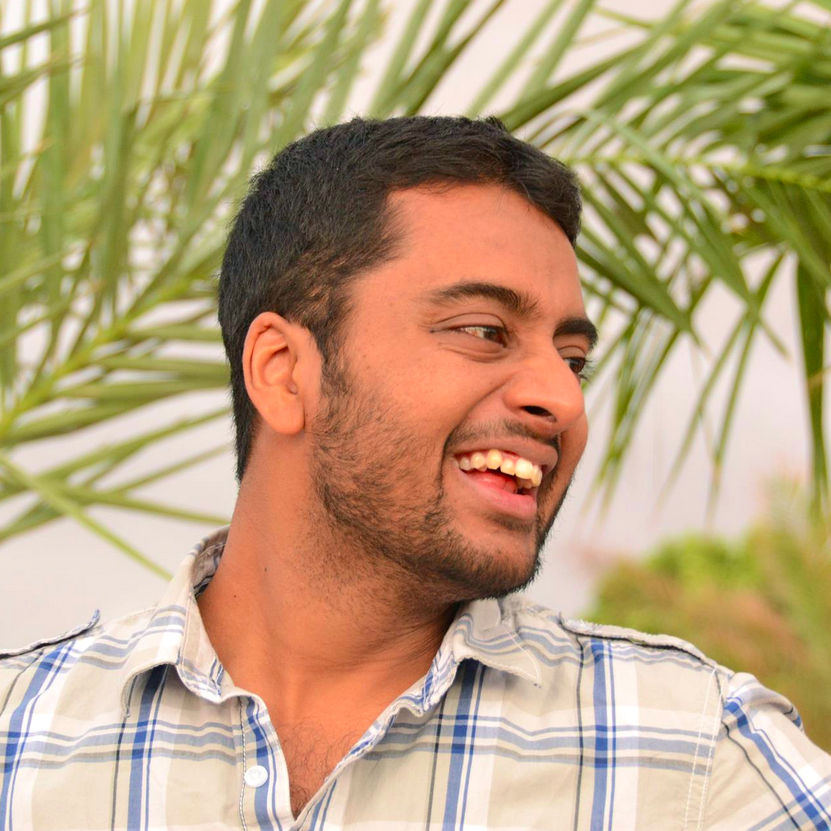 Teju Ravilochan, Co-Founder and CEO, Unreasonable Institute
From a young age, Teju wondered what we could do to tackle problems like global poverty. Frustrated that his BA in international affairs wasn't preparing him to do so, he obtained a grant from the University of Colorado at Boulder to conduct research about the effectiveness of nonprofits in India. He learned that traditional charity-based models are not effectively combating poverty. Shortly thereafter, he met with Paul Polak whose entrepreneurial work has lifted more than 20 million farmers out of poverty. He joined Paul and began working as his assistant at D-Rev: Design for the Other 90%, eventually leaving to co-found the Unreasonable Institute alongside Daniel Epstein and Tyler Hartung.
The Unreasonable Institute is a mentorship and training program for entrepreneurs tackling social and environmental problems. Each year, the Institute unites two dozen entrepreneurs from around the world to live under the same roof for a summer in Boulder, Colorado. There, they receive training from 50 mentors, ranging from Paul Polak; to Hunter Lovins, a Time Magazine Hero of the Planet; to Tom Chi, the former UX Lead at Google X (and designer of Google Glasses). In the process, they form relationships with dozens of investment funds, receive legal advice and design consulting, and pitch to more than 60 potential funders and 600 local supporters. So far, 150 companies from 45 countries have come through the program. 93% of them have raised funds, totaling over $90 million.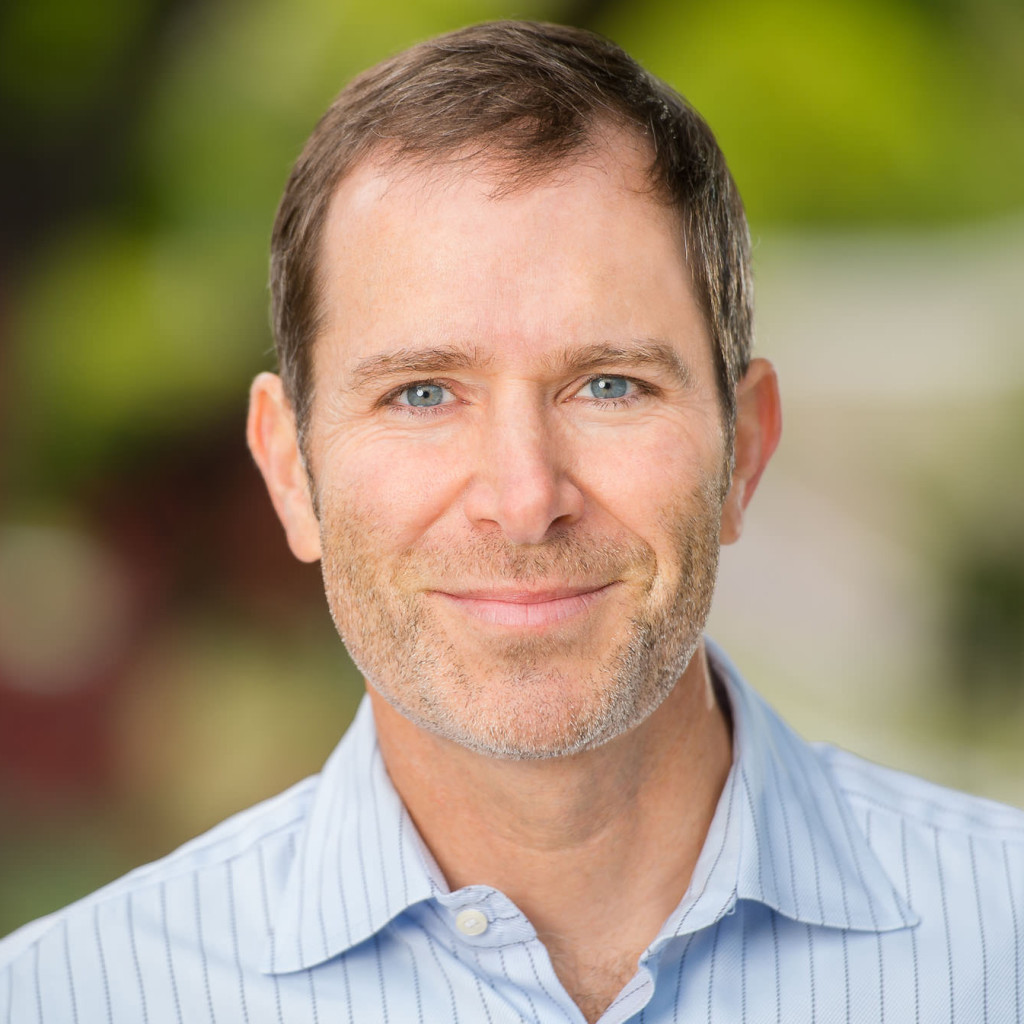 Matthew Sade, CEO, Kite Hill
Matthew has spent the last 20 years building disruptive consumer brands that have challenged established industries with products that are better for people and the planet. As the CEO of Kite Hill, Matthew leads the company's efforts to replace traditional dairy in people's lives with great-tasting plant-based foods. By marrying patented biochemistry with traditional dairy production techniques, Kite Hill has developed a broad range of cultured nut-milk products, including artisanal cheese, cream cheese, yogurt, entrées, and even desserts.
Prior to leading Kite Hill, Matthew was the CMO of Impossible Foods, a company developing plant-based options with hopes of one day replacing our global reliance on industrially raised meat. Matthew hasn't always worked in the plant-based world. He came to Impossible Foods after founding Fork in the Road Foods, a leading sustainable meat company. Matthew started his food career in strategy at Starbucks and managed several food brands at the Clorox Company after earning his MBA from Cornell's Johnson School.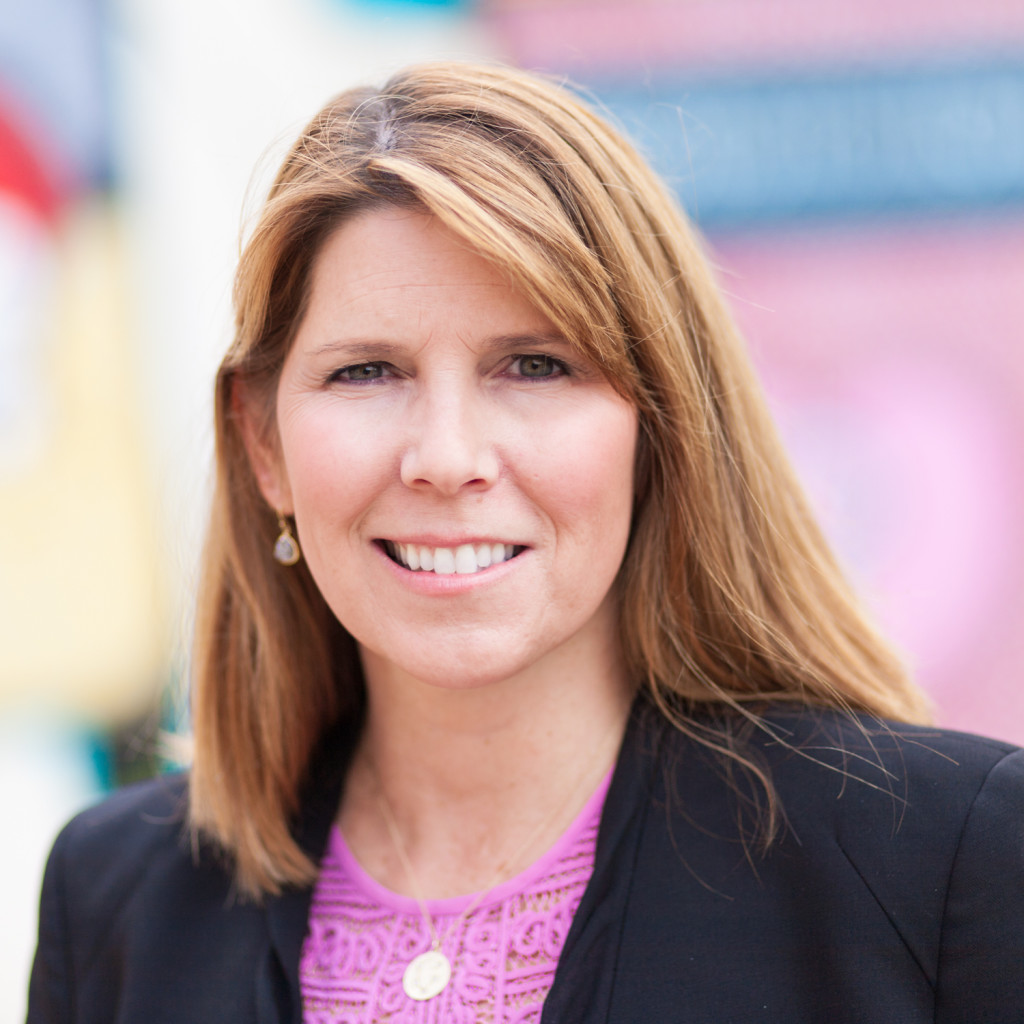 Amy Shipley, Managing Director, Sterling-Rice Group
Amy is an integrated marketing specialist with a flair and passion for developing dynamic communication programs and culinary experiences for some of the nation's most prestigious food brands and commodities. With over 20 years' experience, her relationships in the worldwide food community run deep, including media, agricultural and culinary thought leaders, chefs, food scientists and retailers. Most recently, Amy developed FOODive, a proprietary culinary immersion and ideation think-tank for food professionals and their customers designed to identify new trends from a street-view and stimulate fresh thinking in R&D.
Amy's expertise spans both CPG brands and agricultural landscapes, having produced award-winning work for companies such as Avocados From Mexico, National Cattlemen's, Olives From Spain, Subway, Perdue, Dreyer's/Haagen-Dazs, ConAgra Foods among others.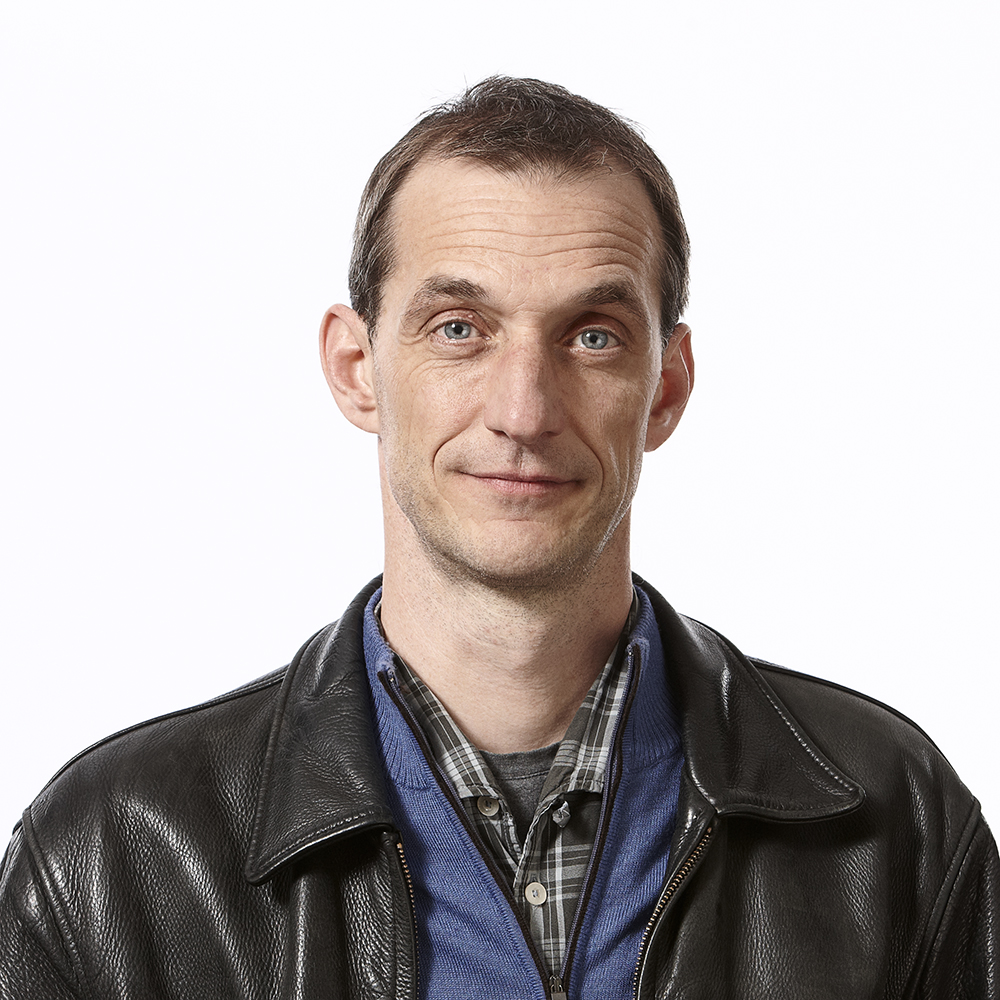 Anthony Stacchi, Director, LAIKA
Tony is an American animator and film director. He graduated from the Traditional Animation Program at California Institute of the Arts in 1986 and has been involved in making movies in various capacities his entire life, starting with classics such as Back to the Future, Hook, The Rocketeer, and Ghost. He made his directorial debut on Sony Pictures Animation's first animated film, Open Season, in 2006, featuring the voices of Ashton Kutcher, Martin Lawrence, Debra Messing, Jon Favreau, and Gary Sinise. It earned over $200 million worldwide and three other Open Season movies were ultimately produced as part of the franchise.
In 2007 Tony moved to the Portland, Oregon, independent studio LAIKA, where he directed The Boxtrolls, a stop-motion animated comedy that featured the voices of Ben Kingsley, Simon Pegg, Nick Frost, Elle Fanning, and Tracy Morgan and earned over $100 million at the box office. It was LAIKA's third Academy Award-nominated animated feature and was also nominated for a BAFTA and a Golden Globe.
Earlier in his career, Tony worked as a head of story, storyboard artist, and animator at Colossal Pictures, PDI/DreamWorks, Industrial Light and Magic, and Skellington Productions on projects including Antz, Aeon Flux, Spirit, James and the Giant Peach, Frankenstein, and Curious George.
Tony's career can be looked at as a long tale of disruption and innovation—catastrophic disruption when computers replaced traditional hand-drawn animation throughout most of the animation industry in the 1990s and then redemptive innovation when LAIKA pioneered the use of computer-animated rapid prototype printed faces in their oldest-of-old styles of stop-motion animation.
It can also be seen as a cautionary tale that ends with a grown man alone in the dark playing with dolls.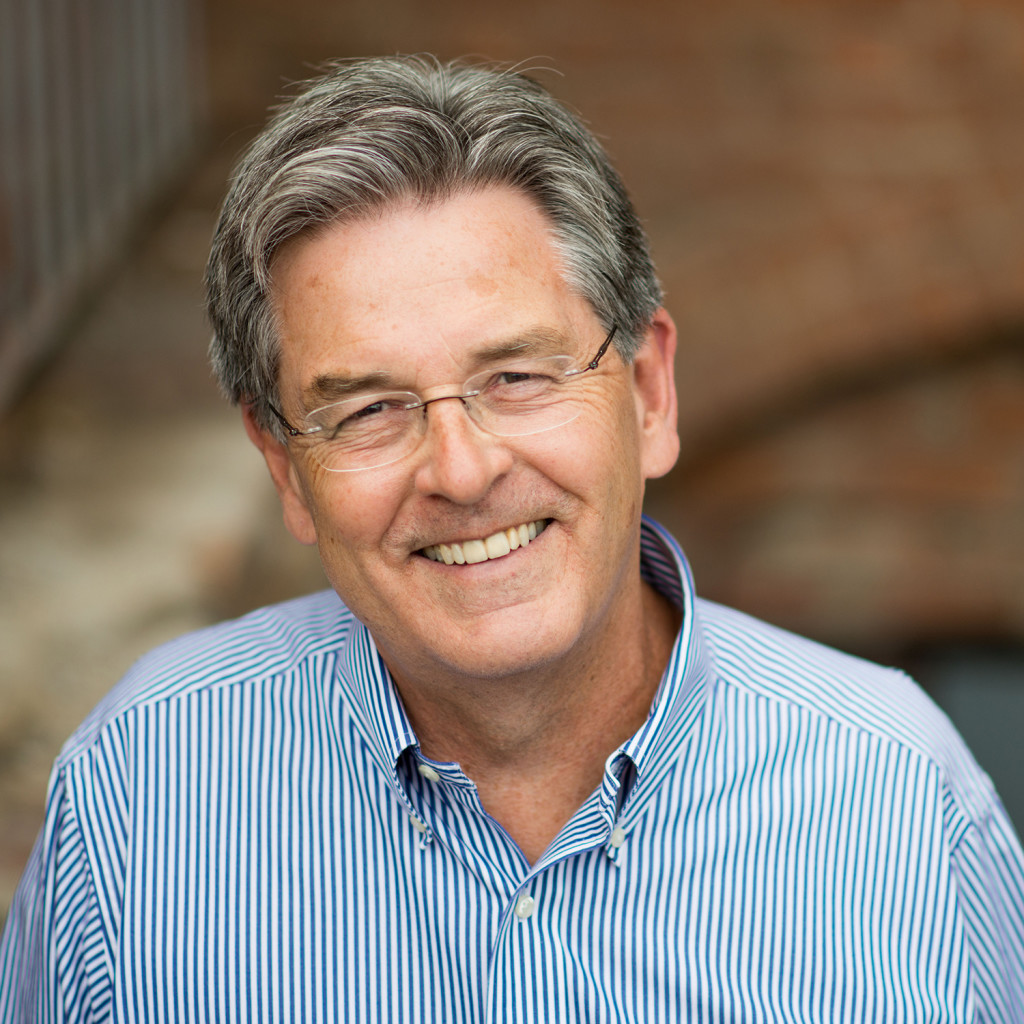 Rick Sterling, Founding Partner, Sterling-Rice Group
Rick has been working in the arena of brand strategy and innovation for more than 40 years. His knowledge of packaged consumer goods and experience working in entrepreneurial marketing environments have shaped the essence of Sterling-Rice Group and continue to influence the company's vision and practices.
Rick and partner Michael Rice launched Sterling-Rice Group in 1984, setting up shop in beautiful downtown Boulder, Colorado. Their initial premise, that both large and small firms could benefit from their diverse talents and unique insights, has held true and provided valuable assistance to numerous businesses both here and abroad. Now, more than 30 years later, Sterling-Rice Group has become one of the country's leading integrated brand development firms and is widely recognized for its ground-breaking fusion of strategy and creativity.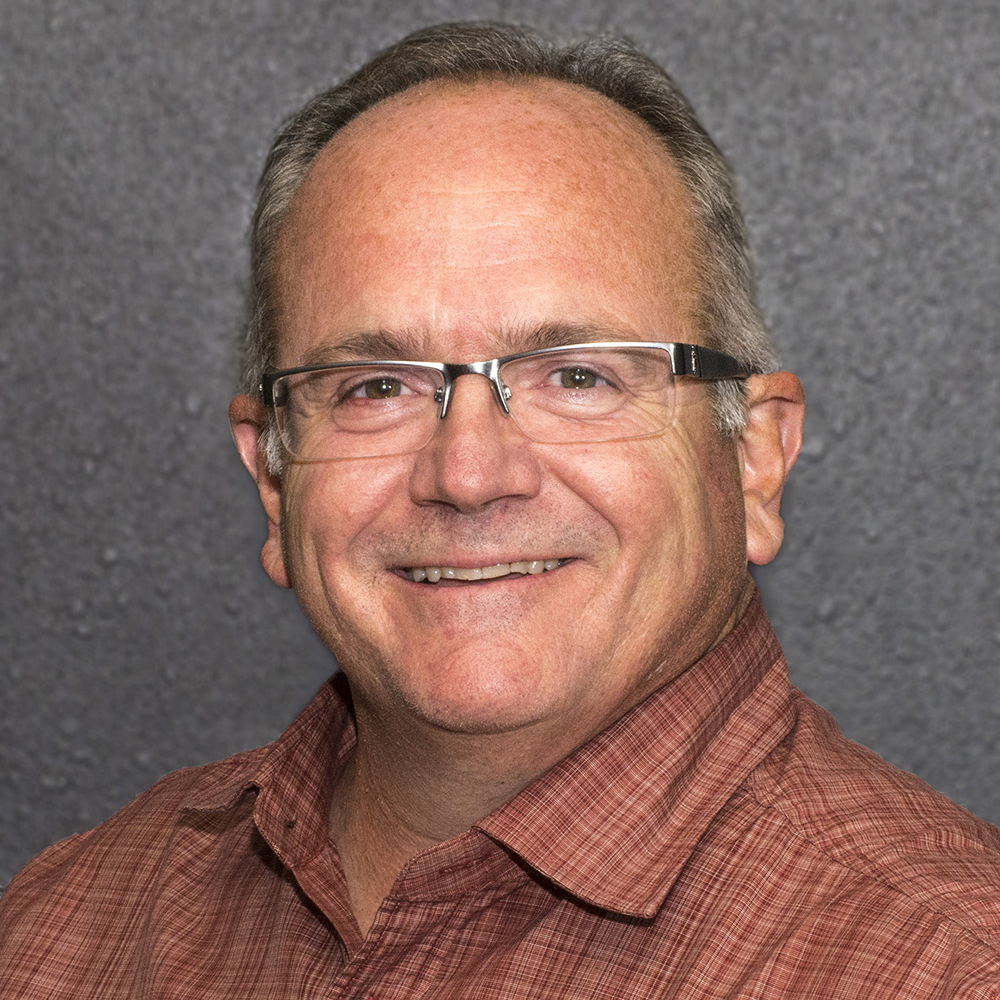 John Tucker, CEO, Farmhouse Culture; Former CEO, Dave's Killer Bread
A food industry veteran, John recently joined Farmhouse Culture, a leader in the fermented foods category, as CEO. John believes probiotics are beginning to play a vital role in reshaping the American diet and leading consumers to better health and wellness by rebalancing their microbiome. John is the former CEO of bread-baking pioneer Dave's Killer Bread. Under his leadership, the company quickly moved to address its untapped growth potential and expanded distribution. Today, the Pacific Northwest favorite is the top-selling organic bread in the U.S., reaching full national distribution in May 2015.
John began his career in quality assurance, quickly evolving into research and development and product innovation with such notable companies as Kraft, Weight Watchers, and Heinz. Eventually, he moved into marketing and business development with So Delicious Dairy Free, where he ultimately became president.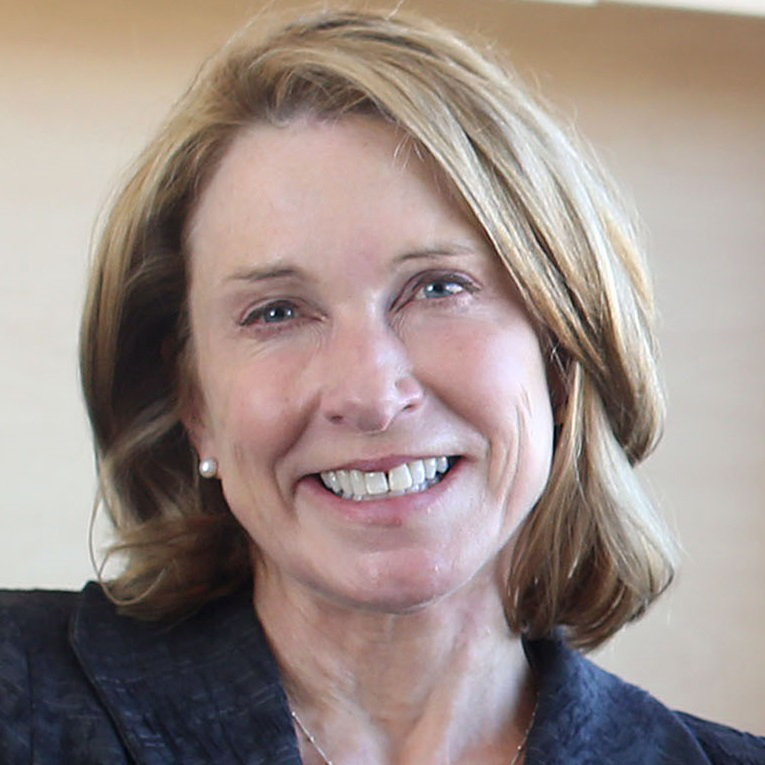 Wendy Wood, PhD, Provost Professor of Psychology and Business, University of Southern California
Wendy's research focuses on the ways that habits guide behavior—and why they are so difficult to break. Her work on consumer habits builds on experimental lab research, identifying the psychological processes behind habit formation and change. In the consumer realm, she has shown that habits can beneficially keep people on track to meet their goals (e.g., habitual exercising, purchasing healthy foods) or can impede consumers' best intentions by, for example, derailing positive intentions to use new products. A central theme in this work is that, as habits form, people outsource control over their behavior to the environment so that it comes to be activated automatically.
Wendy has published over 100 articles in scientific journals and served as editor on the top journals in the field. She is an honorary fellow of scientific societies and is currently president of the Society for Personality and Social Psychology. Her research has been funded by the National Science Foundation, the National Institute of Mental Health, the Rockefeller Foundation, the Radcliffe Institute for Advanced Study, Proctor & Gamble Corp, and the Templeton Foundation.